Free Delivery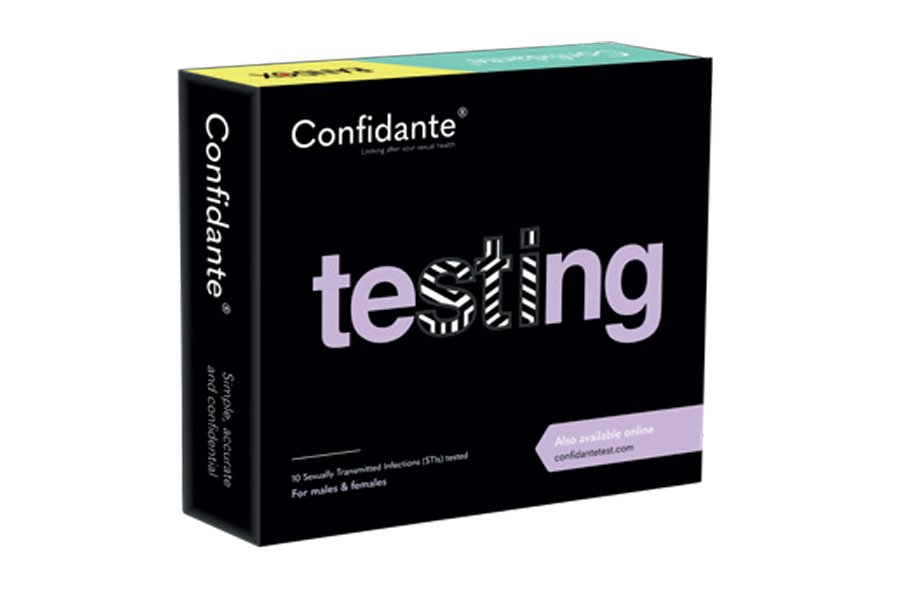 Confidante Home STI Testing kit
Discreet STI Test to Take Control of Your Sexual Health
---
Comprehensive test detecting 10 STI's
This product is offered in cooperation with our partner – Randox Health – offering World Class Laboratory excellence.
The test will be dispatched to You by our partner Randox Health.
Confidante Home STI Testing Kit
Completely private service from purchase to results
Discreetely delivered to Your preferred address, this STI test will not appear on your medical record. Detecting 10 STI's:
Why get tested?
Sexually Transmitted Infections are on the increase and with many showing no symptoms, it is possible to have an STI and not even know about it.
If you are concerned about your sexual health due to a recent event, symptoms, a change in sexual partner or simply want peace of mind, Confidante home STI test kit offers the perfect solution.
Confidante will test for 10 of the most common STIs and will detect even those infections that do not show any symptoms, providing a comprehensive profile of your sexual health.
Regular screening can aid in detecting an infection in the early stages and help to reduce the risk of such complications.
How it works
Purchase your test kit with confidence. Transactions are handled safely & securely
Register your kit online once it arrives. You must do this to receive your results here
Take a urine / swab sample & post back to us using the pre-paid envelope provided





Your confidential results will be available 7 days after receipt of your sample
Why choose Confidante STI Test?
New Relationship - If you're in a new relationship, you should both take the test before having sex.
Family Planning - If you are planning a family now or in the future.
Sharing Sex Toys - STI's can pass from one person to another from sharing sex toys.
Medical Records - If you don't want your test or results to appear on your medical or insurance records.
Unprotected Sex - If you have ever had unprotected sex.
Condom Breaks - When the unfortunate happens and your condom breaks during intercourse.
View our

self testing kits